Students Spend Saturday Morning as Engineers
Students in the i3 STEM program get real-life engineering experiences
For most students, Saturdays are for sleeping in.
But 98 Nashville middle school students spent Saturday, Sept. 28 learning the ropes of being an engineer.
Through the i3 G2ROW STEM grant, students from seven MNPS middle schools — Croft, Goodlettsville, Litton, Madison, McMurray, Oliver and Stratford — spent the day with college students from Vanderbilt University's Department of Civil and Environmental Engineering studying real-life engineering scenarios.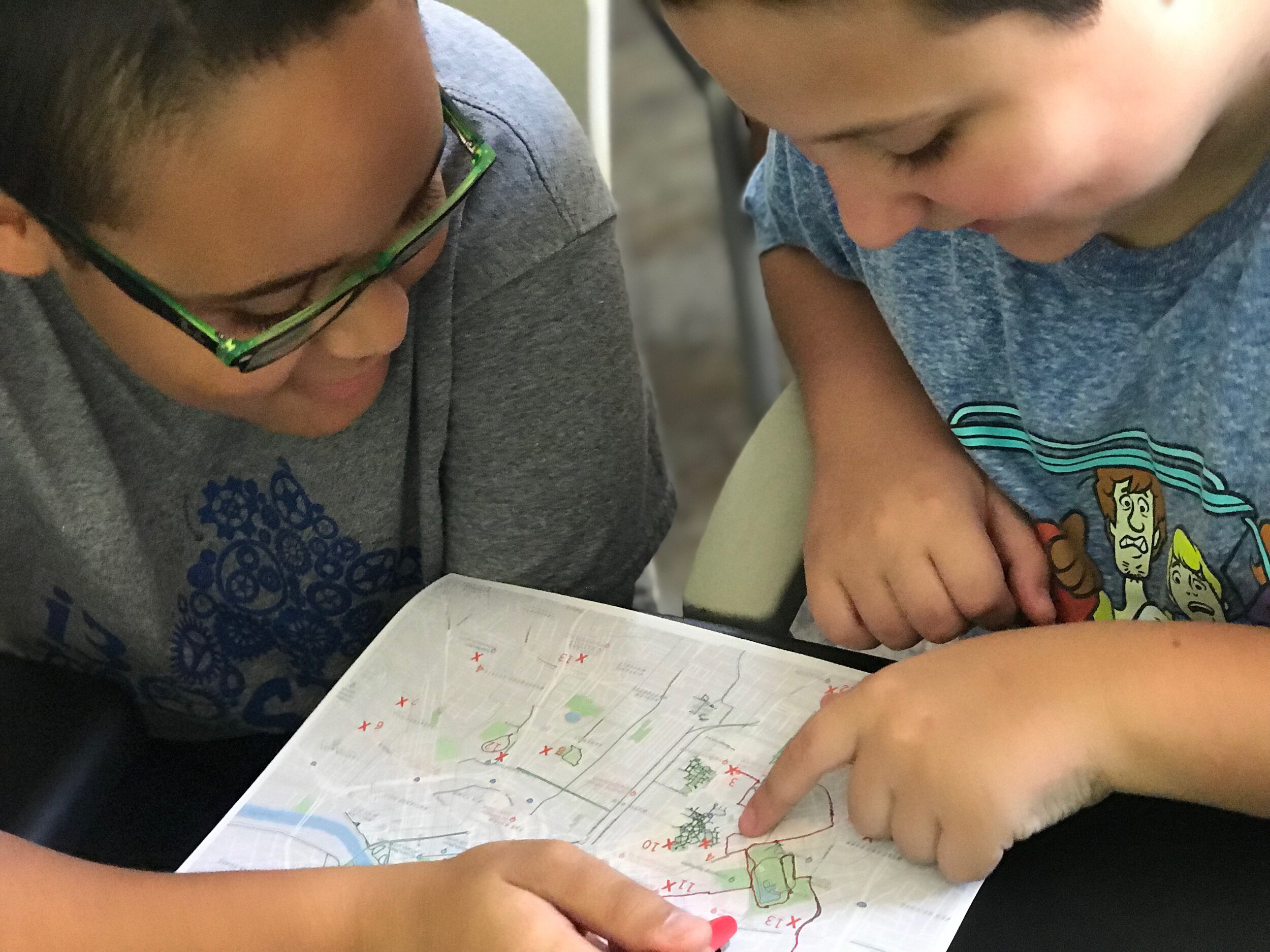 Metro Schools students, alongside student-mentors from Vanderbilt, studied Nashville maps to determine the safest place for new bike lanes, learned the fundamentals of construction by building a retaining wall and designed and built a building model.
The i3 G2ROW STEM grant is a multi-year Federal grant from the US Department of Education, and is focused on growing student achievement, particularly in science and math, heighten STEM aspirations and close opportunity gaps in STEM education through extended learning opportunities for underrepresented students.
Students who enroll in this program meet weekly after school to investigate real-world problems and develop solutions by using the Engineering Design Process. In addition, students attend Saturday experiential field trips with community partners to connect their learnings to college and career examples.
During Saturday's immersive trip to Vanderbilt, students were able to connect their learning experiences with opportunities waiting for them after high school graduation.
"Our Saturday field trip to Vanderbilt was really fun. We got to learn about different careers in civil engineering like how to build a retaining wall using paper to hold back a lot of sand, and learn about architects to build our own model of a house," said Zakiyah, a 7th grade MNPS student in the i3 STEM program.
The i3 STEM program is an example of the invested community partners that work with MNPS weekly to give our students a high-quality education, both inside and outside of the classroom.
"Being on a college campus and learning about STEM careers, specifically civil engineering from Vanderbilt professors and students, sets the stage for [students to be] able to visual themselves as college students," said Lexi Revis, a civil engineer student at Vanderbilt and i3 G2ROW STEM partner Vanderbilt University.
You can follow along with more i3 STEM Grant projects on social media: